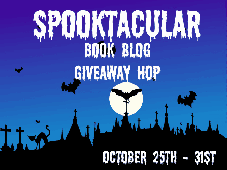 We have a great giveaway for you here on the Marcia Lynn McClure Fansite.
First a little about author Marcia Lynn McClure:
Originally from Albuquerque, New Mexico, Marcia Lynn McClure grew up influenced by the reminiscent stories of rugged, rural Colorado farm life fascinatingly recounted to her by her parents, grandparents, uncles and aunts… tales of runaway buckboards, mule-drawn plows and dust pneumonia; verbalized images of stream-flooded meadows, frozen over in winter, where a child could peer through the crystal clear ice in wonder at the small fish, snakes and mice sealed in the meadow grasses beneath; stories of hardship and tragedy, love and loss. But always the stories, and the people telling them, bore evidence of the wonder and worthiness of simpler, yet sometimes brutal, times.
These influential people and the family legends they detailed, coupled with her own life experiences and utterly romantic nature, led Marcia to begin writing novels as Christmas gifts for her closest friends…friends who long for a breath of the past and miss the romance of bygone eras; friends searching for moments of distraction from the stressful, demanding times we live in. And so, knowing that it is the breath of the past and the "take me in you arms and kiss me" kind of moments that so many women long to relive, Marcia spins her tales of love, life and laughter . . . adventures woven around those compelling, romantic instances that most appeal to a woman's loving heart. Marcia feels that if her readers close one of her books with a contented sigh and a delighted smile, feeling rejuvenated, cheerful and edified, then she has achieved what she set out to do shower refreshment and happiness on anyone having experienced the story.
Her books are known for being old-fashioned romantic instead of being explicit.
What kind of response has Marcia seen to taking this approach?
Marcia: I have seen exactly the kind of response that I hoped for…that I was certain existed; Elation from readers who were looking for just the sort of books I write–incredibly romantic and yet safe! Something to share with your teenage daughter or your mother or your best friends! People (especially women) need moments of escape…distraction that leaves them feeling happy, positive, uplifted. That's what I always look for in reading material…so, that's what I write! Those who work in the industry seem surprised at my success. It's hard for me to imagine that so few people think a book in this genre can succeed without explicit intimacy content. But it can!
Whether you are a long time Marcia Lynn McClure fan or just stumbling upon her books for the first time, here is your chance to win 2 of her books!  An Old-Fashioned Romance & The Highwayman of Tanglewood OR A Time of Aspen Falls & The Visions of Ransom Lake.


A chambermaid in the house of Tremeshton, Faris Shayhan well knew torment, despair and trepidation. To Faris it seemed the future stretched long and desolate before herbleak and as dark as a lonesome midnight path. Still, the moon oft casts hopeful luminosity to light ones way. So it was that Lady Maranda Rockrimmon cast hope upon Farisset Faris upon a different patha path of happiness, serenity and love.
Faris abandoned the tainted air of Tremeshton in favor of the amethyst sunsets of Loch Loland Castle and her new mistress Lady Rockrimmon. Further, it was on the very night of her emancipation that Faris first met the man of her dreamsthe man of every womans dreamsthe rogue Highwayman of Tanglewood.
Dressed in black and astride his mighty steed, the brave, heroic and dashing rogue Highwayman of Tanglewood stole Faris heart as easily as he stole her kiss. Yet, the Highwayman of Tanglewood was encircled in mysterymystery as thick and as secretive as time itself. Could Faris truly own the heart of a man so entirely enveloped in twilight shadows and dangerous secrets?


Life went along simply, if not rather monotonously, for Breck McCall. Her job was satisfying, she had true friends, but she felt empty . . . as if part of her soul was detached and lost to her. She longed for something . . . something which seemed to be missing.
Yet, there were moments when Breck felt she might almost touch something wonderful. And most of those moments came while in the presence of her handsome, yet seemingly haunted boss . . . Reese Thatcher.

Aspen Falls was happy. Her life was good. Blessed with a wonderful family and a loyal best friend-Aspen did know a measure of contentment. Still, to Aspen it seemed something was missing-something hovering just beyond her reach-something entirely satisfying that would ensure her happiness. Yet, she couldn't consciously determine what the "something" was. And so, Aspen sailed through life-not quite perfectly content perhaps-but grateful for her measure of contentment. Grateful that is, until he appeared-the man in the park-the stranger who jogged passed the bench where Aspen sat during her lunch break each day. As handsome as a dream, and twice as alluring, the man epitomized the absolute stereotypical "real man"-and Aspen's measure of contentment vanished! Would Aspen Falls reclaim the comfortable contentment she once knew? Or would the handsome real-man-stranger linger in her mind like a sweet, tricky venom-poisoning all hope of Aspen's ever finding true happiness with any other man?

Youthful beauty, naïve innocence, a romantic imagination thirsting for adventure-an apt description of Vaden Valmont, who would soon find the adventure and mystery she had always longed to experience-in the form of a man. A somber recluse, Ransom Lake descended from his solitary concealment in the mountains, wholly disinterested in people and their trivial affairs. And somehow, young Vaden managed to be ever in his way-either by accident or because of her own unique ability to stumble into a quandary. Yet the enigmatic Ransom Lake would involuntarily become Vaden's unwitting tutor. Through him, she would experience joy and passion the like even Vaden had never imagined. Yes, Vaden Valmont stepped innocently, yet irrevocably, into love with the secretive, seemingly callous man-Ransom Lake. But there were other life's lessons Ransom Lake would inadvertently convey to her as well. The darker side of life-despair, guilt, heartache. Would Ransom Lake be the means of Vaden's dreams come true? Or the cause of her complete desolation?
 
Giveaway Details:Giveaway open to those who are over 13 and have a US mailing address.
Giveaway ends at 11:59 P.M. on October 31st.
To Enter: Become a GFC follower of this blog then fill out the Form below
Optional Extra Entries:
+1 Sign Up to recieve Marcia's Newsletter
+1 Friend Marcia on Facebook
+1 Leave a comment on this post sharing your favorite Marcia Lynn McClure book or if you haven't read one which one would you like to read?
+1 Fan or Friend Marcia on Goodreads
This giveaway is now closed.